One of the newest features that Facebook Pages use to get more organic traffic are voting poll images on Facebook with emoticons.
They are a great way of getting more engagement. Especially likes. But if you want to get shares or comments, it's also an efficient solution.
We've created a special tool Facebook poll generator to save you time and help you create voting pictures in a few seconds.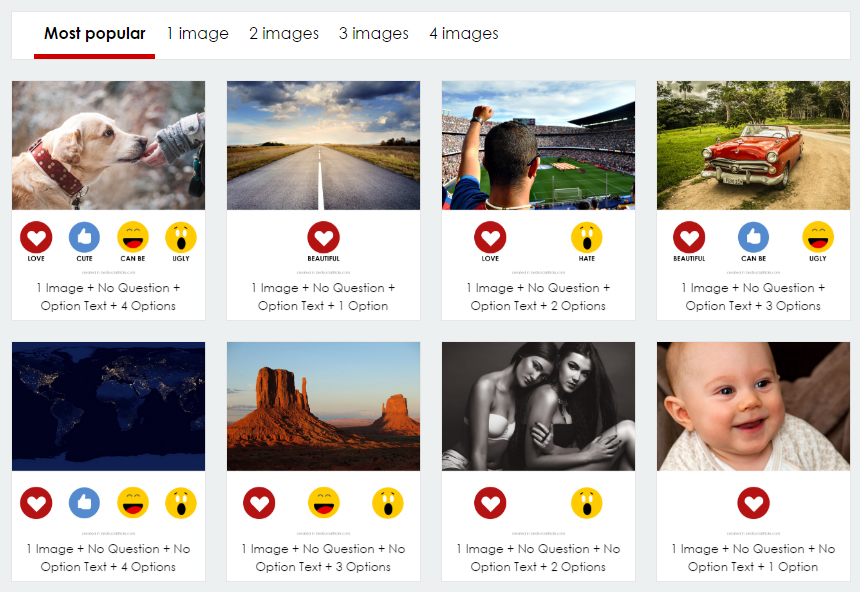 How does our Voting Poll Image Generator work?
Most of the Facebook Pages use voting poll images that are either downloaded or created by them.
We've created an efficient solution with which, you can easily generate images that fit your needs.
What's more, you can also adjust fonts, colours, icons and other attributes to make it more personal, interesting and engaging for your audience.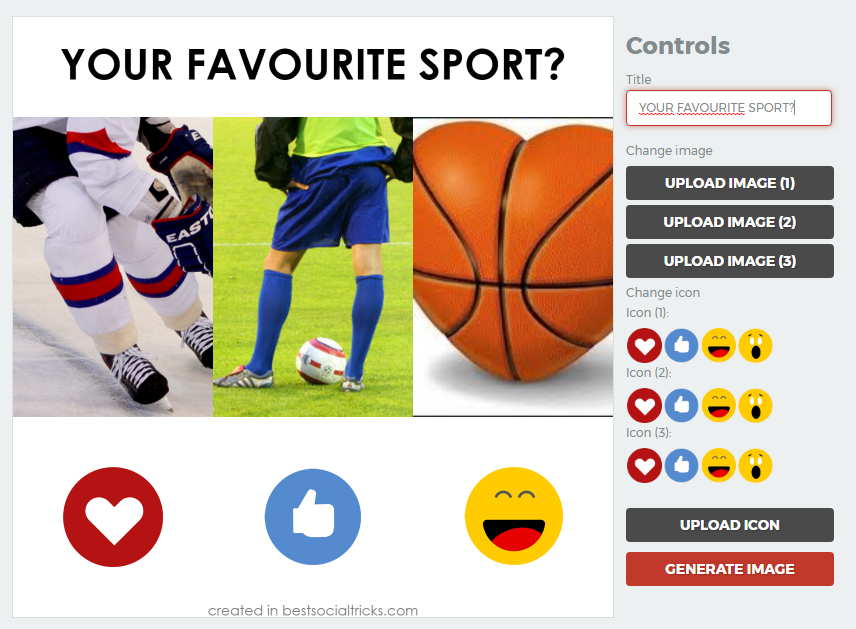 Voting images with emoticons are a great way to get organic traffic. Here's why:
they require minimal effort from the audience
pictures are appealing because they use images
voting gives freedom of choice
it's a trend that is still new and unknown to most of the people
they offer a more deep engagement because people can express their opinion
From our own experience, we recommend voting pictures to any Page or company on Facebook that focuses on sports, entertainment, lifestyle or fashion. But obviously, there's so much more to it.
The use of voting pictures depends only on you and your creativity. We only give you a tool to help you save time and create high-quality images that drive traffic to your Page. With our help, voting pictures with emoticons are very easy to personalize, you can test various images and give your audience chance to deeply interact with you.
If you have any questions about our tool, just let us know and we'll get back to you.